HOW TO BOOK
Applications to hire the Main Hall with its Stage, the Green Room or the Bleaches Room, or a combination of them, can be made provisionally by telephone or email to the Booking Secretary. An indication of availability can be obtained by viewing the Hall Diary. Please be aware that our Booking Secretary works part-time. If you are not able to get through immediately, messages are checked daily, dealt with on a first-come, first-served basis and we aim to get back to you within 24 hours.
The Booking Secretary will advise how to proceed further, whether a deposit is required to secure the booking, and when a booking has been confirmed. Hirers are advised that a confirmed booking is a formal hire contract subject to our Conditions of Hire, which hirers must have read and accepted. The first time you book with us we will register you in our booking system with a unique ID. You must then enter into your Hire Agreement, read and agree to our Conditions and choose your privacy settings. You can do all of this, get a copy of your Agreement and download the Conditions on our dedicated page here. The Agreement will cover all subsequent bookings made under your ID in our booking system. If there is a material change to the Conditions we will advise you and invite you to re-confirm your Agreement.
The balance of payment for the hire must be paid prior to the function.
The Caretaker will be able to advise on set-up and has information on Discos, Entertainers, Mobile Bars, Caterers, Square Dance Callers and Bands, Interior Drapers etc. Our information leaflet (see the green panel) is currently being re-written. All the information can be found on this website.
Coronavirus ...if you have concerns please refer to our Covid-19 page, which has more information about "Living safely with respiratory infections, including COVID-19".
Privacy Notice: Lavant Memorial Hall uses personal data for the purposes of managing hall bookings, finances and events, publicity, fundraising and for the upkeep and maintenance of the hall facilities. Personal data is also processed by trusted third-parties solely for the purposes of administering bookings. Personal data will be stored securely and will only be accessible on a need-to-know basis. Information will be stored for only as long as needed, or required by statute, and will be disposed of appropriately.
Our full Data Protection Policy can be read here.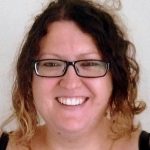 Booking Secretary Jennie Lindfield
---
Planning on Using the Village Green?
Hiring the Memorial Hall does not include permission to use the Village Green for activities such as barbecues, organised games or the erection of structures such as marquees or bouncy castles, although this is often possible. Permission to use the green must be obtained from the Parish Council by contacting the Clerk. The Parish Council's requirements, an application form and contact details can all be found here. You may also wish to view the Green Byelaws.
Please also bear in mind that Lavant Football and Cricket Clubs both use the green for matches. The Booking Secretary will normally be able to advise when matches are scheduled, but Parish Council permission must still be obtained.